Some Dedicated Members of SBFO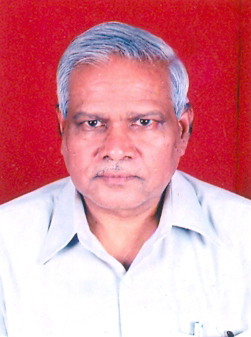 Ram Sahai, President – SBFO, a former Under Secretary – Ministry of Human Resources and Development – Govt. of India has visited many schools in many states to see and observe the education level, after meeting Mr. Sudarshan Behl, who founded and introduced Students' Bright Future Organisation to him, attracted him to join this noble cause of helping and supporting poor and underprivileged students in continuing their studies as he believes that education is the most vital tool for manifestation of excellence and perfection inherent in a human being and overall development of the personality of a child since beginning.

He feels that our educational system has miserably failed to provide a holistic development of the people of India as many young men and women are passed every year but they are not able to get good jobs in the market.

---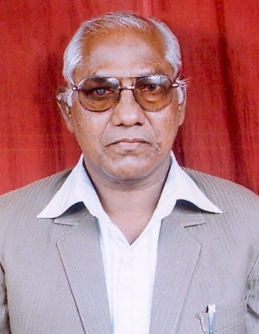 After completing a period of about 40 years of service with Ministry of Home Affairs – Govt. of India, I can easily understand the pain and problems where the standard of education in government schools is not comparable with public schools and probably this is one of the main reasons for students from government schools who could not come in the main stream of Nation.

Keeping the above fact in view, I decided to join SBFO which is working sincerely for the welfare of poor and underprivileged students to do some effective efforts for their welfare and very bright future.
S G Vardia
---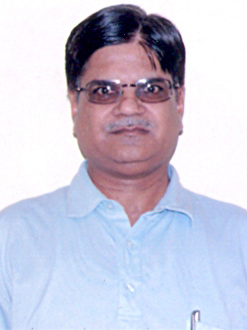 When I witnessed that there are several schools deprived of even the basic amenities such as Drinking Water, Toilets and Desks etc. that too in the vicinity of country's capital where government claims to spend around Rs. 8000 per student, I thought I should be a part of a team that would bring it to the notice of concerned authorities. This would be my contribution as Individual Social Responsibility.

SBFO has its mission and vision to work for the bright future of students by bringing together and raising the issues and problems of students, teachers and parents with the government so that scarce resources of this nation could be put to better use. Although it is a gigantic task but even mountains can be moved by strongly willed persons.

SBFO is the first step in the right direction that attracted me to be the part of this self motivated team.
J Aggarwal
Director, NPC.
---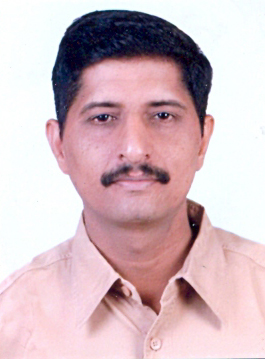 I have worked with Delhi Administration on various positions and have joined SBFO to uplift the standard of education with government run schools so that the basic right of good education can be given to all students and they can become good and responsible citizens of India.
Rakesh Kumar
---

Having more than 20 years of experience in handling administrative matters in senior class-I position in different Central Government Department, including Administrative Reforms and Public Grievance, before his retirement in 2002, Shri UdaiVir Sharma, now a free lance social activist, holds the post of Vice-President in the Students Bright Future Organization. He is associated with this organization since his retirement.

He deftly drafted a Management Study of Delhi Government schools containing about twenty five pages a few years back on behalf of this NGO who submitted the same to the Government of Delhi for consideration and implementation. Based on survey of more than 150 schools, the Study, inter alia, discussed the constitutional provisions containing directions to the Government of the day to implement certain educational policies for the welfare of the children, the maladies afflicting the management of government schools in Delhi, finding of various committees set up by the Government in regard to functioning of the Government schools and, above all, the concrete steps needed to be taken by the Government for improving management of government schools. The study was duly considered by the Government and they were pleased to implement almost all the recommendation, as is clear from a response from the then Director of Education contained in 6-pages letter received by the NGO in 2003.
UdaiVir Sharma
Vice President- SBFO
---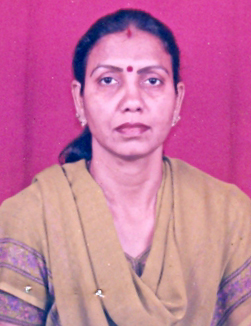 Being a Yoga and Naturopathy practitioner, I always think that given a conducive environment, every student can outshine. However, I found that situation is very different and pathetic, not only in the far flung villages but in the heart of capital which is the fountain head of all wisdom and resources. Actually it is due to apathy of various stakeholders, primarily the parents who do not voice their concerns at appropriate levels. I thought that by associating myself with SBFO would provide me the opportunity to voice such basic concerns which hampers the growth of students into the proud citizens of India.
Krishna Aggarwal
---
I am working in the field of education from last 15 years with government schools, government aided schools and private schools and have been associated with various teacher training programmes as a resource person. I have also contributed articles in social science and political science books and teacher training manuals. I am working for betterment of education particularly in government schools thru SBFO.
Dr. B P Dhyani
BA (Hons) – Political Science, MA, B.Ed, Ph.D.
---

I have a long track record of social service and have donated blood 21 times and have organized various health check camps, blood donation camps and Eye care camps.
D K Vermani
PG Diploma in Management
---

I am a social worker helping ladies to solve their social problems, I joined SBFO to help and support our Nation by helping poor and underprivileged children in continuing their education.
Jyoti Vermani
Ex Divisional Manager – LIC of India
---

I joined SBFO to support the NGO in bringing up the level of education by giving them specific support to the quality of education, I personally believe that everyone can achieve the apex provided the best guidance is given at the right time.
Rajiv Chandra
BE (Electrical) – IIT Roorkee
Former Superintending Engineer
---

The reason of me joining SBFO is to do a social work which can contribute towards the development of our Nation, the hidden potential of all students can be unleashed by a little support and guidance.
Dr. Archana Chandra
Ph. D. – Plant Pathology
---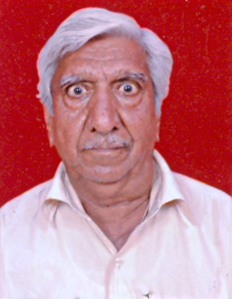 Devi Dayal Dudeja, Retired from New Delhi Municipal Council, have worked with different departments including NDMC, Electricity, Labour Welfare about 10 years in the field of Education.

He has offered his services as Vice President in the Govt Employees Union and President – Govt. RWA at South Delhi, he was also a social worker in the Public Sector for more than 30 years. At present he is attached with SBFO and is taking care of Accounts of SBFO.
---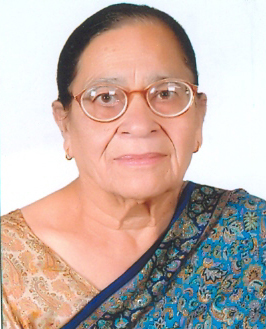 Ms. Pratima Malhotra, Advocate, Himachal Pradesh High Court (Shimla) is doing social service from past 45 years by giving legal and professional advice to different NGOs involved with women and children support, environmental protection and Human Rights and now for past about 10 years with SBFO, she is the Chairperson of Sexual Harassment of Women for Himachal and member of permanent legal Aid Board – H.P, Chairperson of Board Atrocity to Women at work place for Himachal and Ex President of Rotary Club of Shimla.

She is offering free legal aid to any poor person who is not able to bear the Burdon of legal expenses to get the justice.
---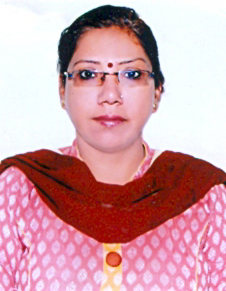 Ms. Nirmal, MA, B. Ed, B.P Ed, M P Ed is member of SBFO from past many years and serving the cause of education and supporting the NGO to support underprivileged and poor students.
---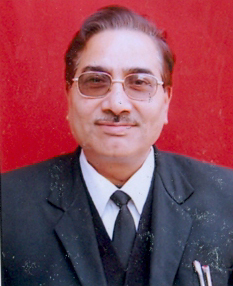 Anil Kumar Tripathi is involved in various social activities from last 40 years, particularly in the upliftment of poor children in the field of education, he believes that the standard of physical, mental and educational level is going down day by day and the efforts made by Govt., Educationists, NCERT, SCERT and other bodies are not enough to support this poised cause.

He is eager to change the Education System drastically so that our students can become the Pride for our great Nation.

---
The SBFO is one of the most well-known NGO in our country with an aim on social development related to establishing the right of children towards free and compulsory education.

I deem it a great pleasure of good future that the end of my approx. 40 years of active career in the private sector industries at different senior management level a set of fortuitous circumstances have so developed and shaped themselves as to afford me an opportunity to be the associate members in governing body of SBFO for nearly a year.

I have also pursued a very comprehensive and authoritative work on the past performed by the founder members and their other associates of SBFO
Last but not the least I have dedicated myself as all my other social work activities to the SBFO's development.

Om Prakash Pandey
General Manager

---

Thousands of children are not going to schools upto this date, it is very strange that we cannot give them education even after 66 years of independence, some children are left with no option but to become rag pickers and spend their time in dust bins, they cannot spare their time to go to schools. It is noticed that 50 % govt. students run away from the schools in the month of April and July. The officers of Delhi Govt. cannot check and stop the truancy. SBFO has visited 150 schools to survey and the reports have been sent to Directorate of Education to improve the present sad state of affairs in Delhi Govt. Schools. Principals, Vice Principals and Teachers are trying to stop the truancy but have remained unsuccessful to do so. The members of SBFO have mentored the students and their parents and have advised them not to leave the school before 8th period. I will be active in future also to make sure that SBFO help, guide, monitor, coach and mentor all such student in continuing their studies.
Rajeev Rishi
---

S P Singh : I joined SBFO as I believed that – 'GribYaDhanwan – ShikshaSabkoEkSaman', I will do everything for Children education.

S P Singh
Dy. General Manager
Engineering Dept.
Videsh Sanchar Nigam
---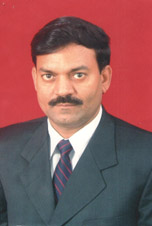 Hari Singh
I have joined SBFO to work in the field of education whole heartedly so that I can help students, those who belongs to poorest families. I thought from my internal will that SBFO will give me the energy to deliver my full endeavor to those who are fighting for standard education. How much maximum I can serve towards this noble cause, I shall be ready all the time. I wish this NGO should touch the heights of progress day and night for serving the needy students. I present I am doing social work as President – RWA, Pocket – B, MayurVihar, Phase – II and I am also associated with VidyalayaKalyanSamiti of Delhi Government as Vice Chairman in Pocket – B School, MayurVihar, Phase – II.
Hari Singh
Sr. SDO
MTNL
Executive Members :
Shri S C Verdia
Shri Rajeev Rishi
Shri Rakesh Kumar
Shri C L Mohan
Shri Bhagwati Prasad Dhayani
Ms. Pritima Malhotra, Advocate (Shimla)
Ms. Nirmal Singh
Ms. Krishna Aggarwal
Shri Anil Kumar Tripathi, Advocate
Shri D K Virmani
Shri N. Satyanarayanan, Chartered Accountant, has also been appointed as Auditor of SBFO.